The noteworthy trends in the 2015 Food Trend Report presented by Burke Fully Cooked Meats range from macro trends to specific trending ingredients. One trend that seems to have so many individuals in the food industry talking is how to get the attention and approval from the generation of Millennials. According to Techonomics trend report, Millennials are expected to spend more money than their parents and the rest of the baby-boomer population by 2017.
Our 2015 trends pull from different inspirations and reports, but the overarching trends are inspired by health, social media sharing, trendy ingredients, ethnic cuisines and simple/clean ingredients. So those cruciferous vegetables, such as kale and brussel sprouts, are no longer considered dreaded vegetables your grandma used to serve, but now they are found on inspiring dishes that wake up your palate and leave your customers wanting more.
Try some of these menu ideas which incorporate trends mentioned in our 2015 Food Trend Report
2015 Trend Inspired Menu Ideas: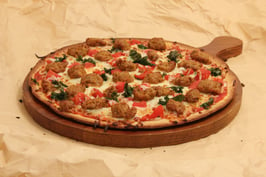 Rustica Italiano: Pizza crust topped with a traditional pizza sauce, mozzarella cheese, Italian Sausage, diced tomatoes, kale and goat cheese.
Trends include: premium cheeses, cruciferous vegetables adding a bitter new taste.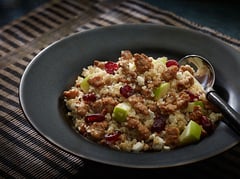 Quick-Start Quinoa: Protein-packed quinoa bowl with Maple Flavored Breakfast Sausage, diced granny smith apple pieces, feta cheese crumbles, dried cranberries and a sprinkle of cinnamon.
Trends include: Better for you options and contrasting flavors
Trends include: Balsamic glaze, Artisan toppings and chicken sausage.







To download our 2015 Trend Report click the download button below! Tell us what trend you find most intriguing in the comments below!